Indulge yourself in a unique massage experience combining the power, precision, and warmth of nature with the healing beauty of therapeutic massage. Choose from an array of relaxing massages, featuring our signature variety custom blended essential oils, warm salt stones & hot steam towels.
Prenatal & Postnatal Massage
Full body nurturing from head to toe with a nourishing oil scalp treatment and a cooling, hydrating foot treatment. *80 Minute version includes a mini facial *Must be past your first trimester
Ideal for new moms experiencing sleep deprivation and postpartum back and shoulder pain. This beautiful journey, which includes our special lullaby blend of essential oils, helps to alleviate pain and rejuvenate the spirit, leaving mom feeling refreshed, renewed, and pampered.
NEW MOON ADD ON
What new moms need the most, a soothing nap complete with comforting tea and our signature new moon aromatherapy blend. May be scheduled in 30-minute segments.
Energy Immersion Experience
AumaKhua-Ki Energy Balancing & Meditation - Pronounced (om-ah-koo-ah-kee) The Energy Practitioner will raise your Vibration, as high frequency energy flows through the practitioners palms at different rates of speed . A sense of calmness, heightened sense of awareness and balance is achieved as well a feeling of reduced stress and anxiety.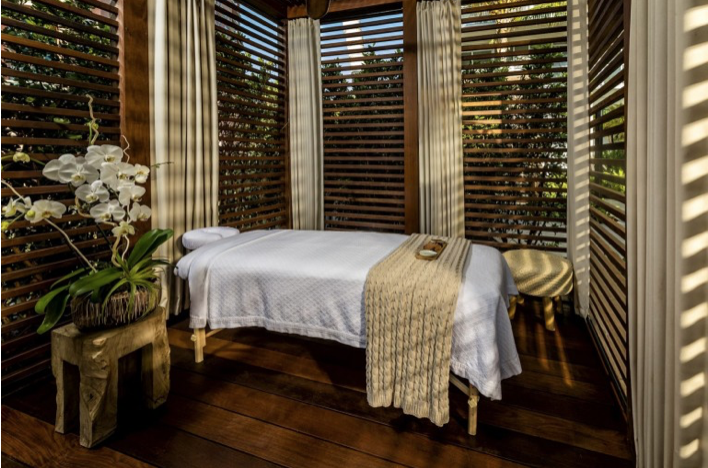 A 24-hour cancellation notice is required to avoid full-service charges
Please arrive at least 30 minutes prior to your spa appointment time
Please be advised that the late arrivals may result in the reduction of your treatment time
For your convenience, a 20% gratuity charge will be added to all services as is customary for spa services