Indulge yourself in a unique massage experience combining the power, precision, and warmth of nature with the healing beauty of therapeutic massage. Choose from an array of relaxing massages, featuring our signature variety custom blended essential oils, warm salt stones & hot steam towels.
Prenatal & Postnatal Massage
NEW MOON ADD ON
Energy Immersion Experience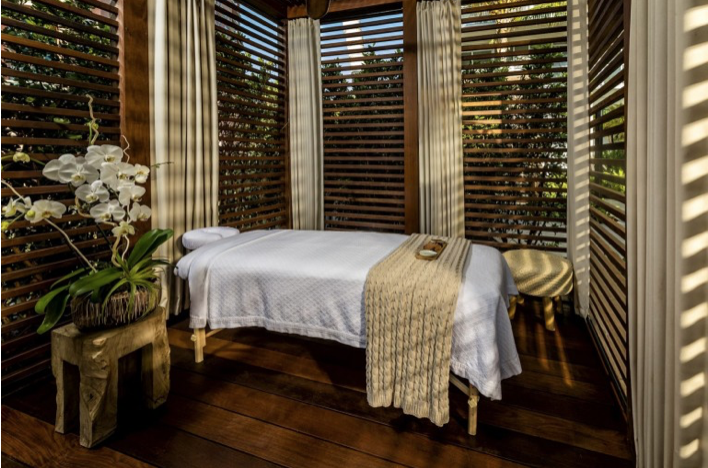 A 24-hour cancellation notice is required to avoid full-service charges
Please arrive at least 30 minutes prior to your spa appointment time
Please be advised that late arrivals may result in the reduction of your treatment time
For your convenience, a 20% gratuity charge will be added to all services as is customary for spa services
Prices are subject to change and may vary seasonally
A $5 Resort Fee per person will be added to your ticket, including all the spa amenities, a welcome glass of prosecco, spa snacks, and a beach chair and umbrella.
Guest attire can elevate or diminish the experience of others. We consider see-through clothing or exposed personal body parts inappropriate for our spa environment.  Elegant, comfortable, resort attire is most suitable.  Our staff takes pride in their appearance, and we ask our guests to respect our attire guidelines.